We're Proud To Offer Gi And No-Gi Brazilian Jiu-Jitsu Training For All Abilities
Trying out the world of Brazilian Jiu-Jitsu for the very first time? Hoping to take your skills to the next level and prepare for the competition setting?
At The Jiu-Jitsu Institute, we have all of that - and so much more.
Our Brazilian Jiu-Jitsu program offers Gi and No-Gi training for men and women of all experience levels. PLUS, we offer FREE community workouts every Sunday so that you can try it out for yourself.
Come see us here in Wilmington today or simply fill out the short form on your screen to learn more!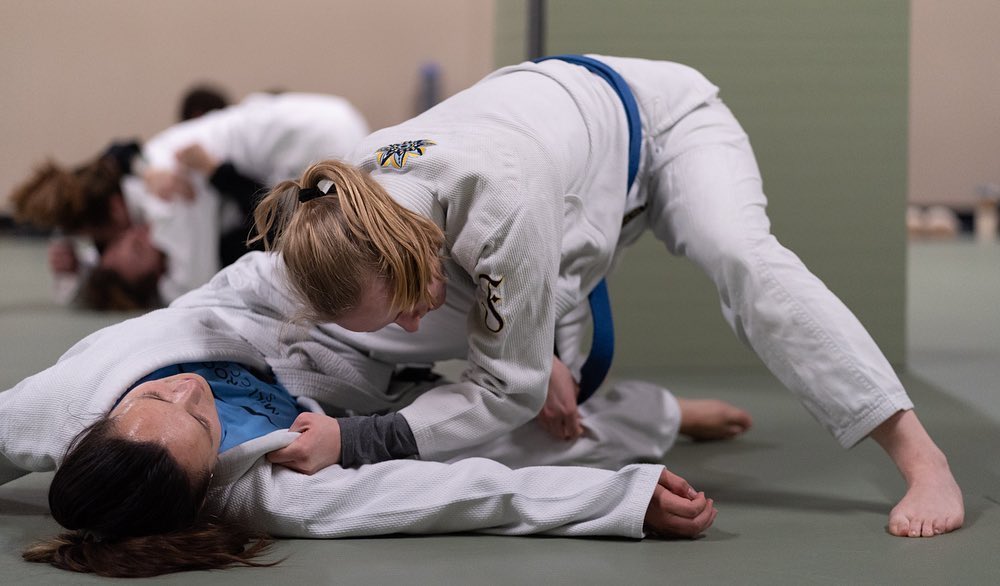 What Makes Our Brazilian Jiu-Jitsu Program So Special?
At The Jiu-Jitsu Institute, we make it a priority to offer training that is accessible to people of all experience levels. We work with...
Men AND Women
Complete Beginners
High-Level Fighters
and Everyone In Between
Our goal is to help you learn the sport one step at a time and get the most out of every movement. We're offering people all across Wilmington the chance to learn the ins and outs of ground grappling and maneuvers that help you gain leverage over an opponent.
Our Brazilian Jiu-Jitsu classes are the perfect way for you to take on:
Effective self-defense skills
Submission-style competition training
Improved confidence in all aspects of your life
Safe, professional training where you can thrive from day one
And Don't Forget: We're Pushing You To Be In The Best Shape Of Your Life

Working out isn't always fun. We get it.
That's why our Brazilian Jiu-Jitsu training is designed to take your mind off the exhausting exercises and heart-racing workouts. We help you focus on improving your movement and efficiency and we help you stay motivated like never before.
At The Jiu-Jitsu Institute, you'll be surrounded by an incredible support system from day one. We're here to challenge you and support you and celebrate your every success.
Join us here in Wilmington today and take on:
Lean muscle toning across your entire body
Functional strength and athleticism like you never thought possible
Healthy fat burning workouts that produce real results
Sustainable success that happens one step at a time
Try Out Our Brazilian Jiu-Jitsu Training Here In Wilmington Today!
If you're tired of your boring workout routine and you're ready for a change, we have the answer for you here at The Jiu-Jitsu Institute in Wilmington. We're proud to work with people all across our community and we can't wait for you to be next.
Fill out the short form on your screen to learn more today!